Smooth Artist Interviews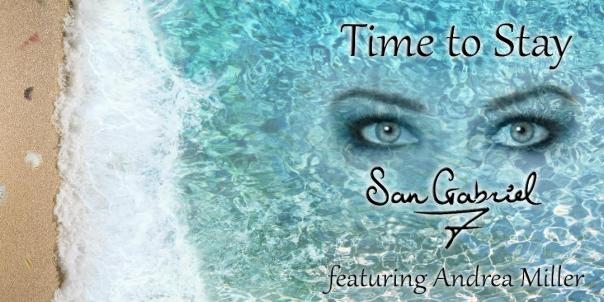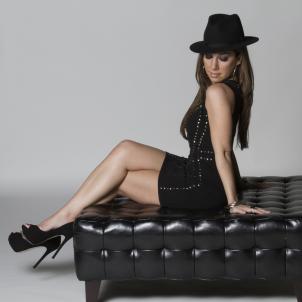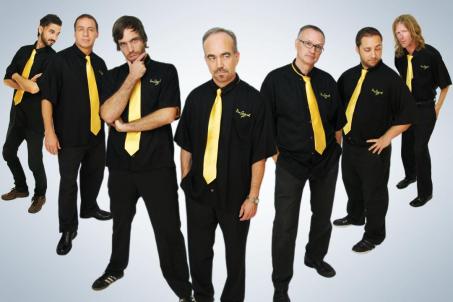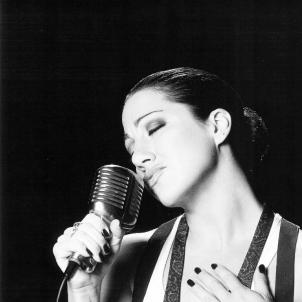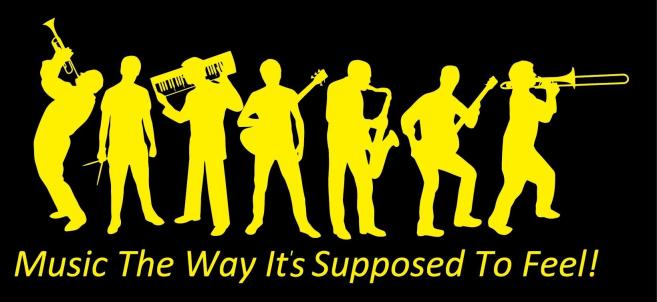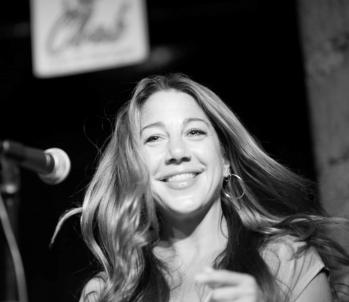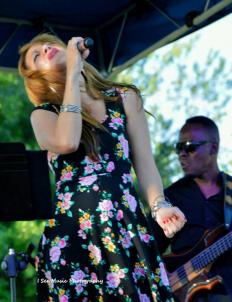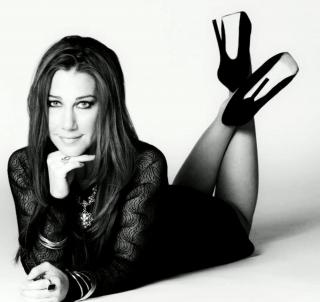 How did this new album and overall concept for it come about, and what are your ultimate goals with it?
Andrea : I was approached just after quarantine in April 2020 about doing this album, so the timing was incredible. Producer Chris Gordon reached out to me on behalf of band founder and trombonist Jim Lewis. I was offered a deal to record my own original music with the San Gabriel 7. New arrangements of all the songs were written by Dave Cushman to feature the full band, including the horn section and solos. My goals are to sell the record, tour and perform the music at festivals and concerts worldwide.
What aspect of the creative process, from concept to market, do you personally find to be the most rewarding?
My favorite aspect of the creative process is the gradual evolution of the actual recording. The writing process is the groundwork, but there is something so exciting about being in the studio and starting to record what will eventually become final. I love hearing the different instruments being added to form the full track. My favorite part is laying down my background vocals and then singing the lead. I also love listening to and watching the mixing process. It's so exciting how the final "recipe" turns out after it is marinated, cooked, and seasoned! 
What would your top "desert island" classic albums be, regardless of genre… the albums you turn to time after time for your own personal enjoyment and inspiration?
SONGS IN THE KEY OF LIFE, TALKING BOOK, THE BEST OF BILL WITHERS, CLAIR DE LUNE
Of your touring and gigs so far in your career, do any standout?
I was honored to open for Al Jarreau and tour with him just prior to his passing. I was booked to open for his European World tour, but sadly that never happened. I learned so much from him and am so incredibly grateful for the short time I had working with him. Another stand out moment was when I headlined with The Salem Pops Orchestra and performed "God Bless the Child" alongside my Dad who was featured on clarinet. I also loved doing concerts in Polanco, Mexico City and Lyon, France, as well as Chicago, New York, Utah, and Florida. I love it when my music takes me places – literally! 
Going back in your life as far as you can remember, what song or performance is the first you recall hearing and being affected by?
I was probably 5 years old the first time I heard Judy Garland sing "Over the Rainbow". Even as a child I was transported into another dimension of wonder, joy, and pure bliss when the music took over. I realized then how powerful music is and the ability we have to be affected by it. I have been singing that song ever since and never tire of it. 
How would you finish this sentence?
I don't like to go a day without... being incredibly grateful for what I have and what got me here, including my music, my friends, my family and my beliefs.
What artists do you feel akin to or in the same tribe with?
SG7 : The great Tower of Power of course – the best horn band of all time in my opinion!  Also, Santa Fe and The Phat City Horns from Vegas and the legendary Brecker Brothers.  These are the motivating groups for me.
What do you find to be the most challenging aspect of recording a new album?
SG7 : The development of new material for the band to perform.  Fortunately, we have a very gifted and experienced pair of writers and arrangers in Dave Cushman and Chris Gordon. Both have been in the business for over 25 years.
How would you describe what inspires you to do what you do?
SG7 : The excitement of creating new music in a new way that showcases the best of every musician is what inspires me. We approach every project from this perspective.
Of your touring and gigs so far in your career, do any standout as being particularly memorable or defining moments?
SG7 : Our 2012 tour of Australia with the great Bill Watrous and Ingrid James is the most memorable for me.  Musically speaking, these two together on stage was an historic event.
What elements do you look for in a song that makes it especially satisfying for you to perform?
SG7 : Melody, form, and emotional movement are the keys for me. After that, it's the arrangement by Dave Cushman and the producing of Chris Gordon that make it come to life.
If you were asked (and we are asking now!) for your advice as to what the Smooth jazz format could do moving forward to insure it relevance and growth, what would your suggestion(s) be?
SG7 : Be original! Avoid repetitious loop tunes that don't inspire creativity. The goal is for the music to be the primary focus of listening – not what is played in the background during conversation.